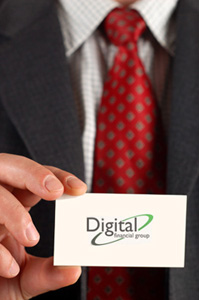 Retail Payments
Digital Financial Group offers payment processing tools that grow when you grow.

We provide turnkey payment processing solutions, best-in-class customer service, and innovative reporting.
DFG is at the forefront of the retail payments industry with advanced technological solutions such as the Clover POS System. Accept credit cards anytime, anywhere by connecting to all of the major credit card networks through any type of credit card terminal; from traditional point-of-sale to mobile or E-commerce.
Mobile Payments
The vSecureSwipe and vSP CellSwipe products offered by our partner vSecureProcessing deliver a powerfully effective means to help streamline operations and process credit and debit card transactions faster and more securely. Today's proactive merchants have access to more creative business options than they've had at any other time in history, and they're using those options resolutely. Our wireless technology, whether in a mobile or fixed capacity, will attract a greater customer base more conveniently and with greater potential for profit. These wireless products, offered by DFG, were developed to help you successfully implement your wireless business strategy. Our wireless processing solutions combine innovations and reliability with the convenience of mobility; allowing you to choose your own time and place for accepting and processing payments. DFG wireless solutions provide the technology to make the point of sale (POS) accessible whenever you want - wherever you want. DFG mobile solutions help reduce the risk of accepting fraudulent credit cards by obtaining an authorization at the time of the transaction. Security and dependability are of the utmost importance. The GPRS network provides authentication and encryption technology while employing a private network of firewalls to help block unsolicited traffic; all of which helps you develop and maintain your customer base in today's competitive market.
Benefits:
Triple DES debit encryption
Multiple carrier/network options
Wireless solutions for anywhere, anytime
Solutions for fixed locations where hard wired telephone systems are not available or feasible
POS devices with the form and functionality to support unique environments
Super-fast authorizations
Chargeback reduction
Money-saving credit card swipe rates
Payment Gateway
vSecureProcessing offers multiple solutions which allow you to capture all possible sales, while providing the added convenience that consumers expect today. We provide a wide range of merchant services including: merchant accounts, equipment, processing solutions for retail, MO/TO, and Internet businesses. Ask about our valuable customer retention tools like gift cards, and financial resources that will ensure business growth.
Check Services

Never go to the bank again
Our partner, vSP, provides its vSecureVault to remove the stress associated with ensuring data integrity, cardholder security, and Payment Card Industry (PCI) Compliance
Guaranteed check conversion
Electronically process checks and deposit into your account within 48-hours. DFG's check guarantee provider will guarantee payment if the check is returned for insufficient funds and will collect on a returned check.
Check conversion
Ideal if you wish to use electronic check conversion but have an established consumer base and feel guaranteeing checks is unnecessary. The check is converted to an electronic transaction; however, DFG's check guarantee provider does not guarantee payment if the check is returned.
Check guarantee
Accept checks risk-free and process them in the traditional paper-based method. The customer's checking information is entered into your credit card terminal and validated.
Check verification
Informs you if the check writer has negative feedback within the authorization network. You decide to accept or deny the customer's check based on the feedback you receive from the network.
Working Capital
DFG is an industry leader in providing small businesses the financing they need, quickly and easily, regardless of credit. Our merchant cash advances are the perfect funding source for small businesses that need money fast, have variable/seasonal customer flow, or have been turned down by a bank. Find out what we can do for you. Imagine what your business could do with extra cash. We help small businesses achieve their goals. Ask us about our SBA lending program!
Interested in borrowing working capital?
Fill out this application to get started

Online Invoicing


This is the future when it comes to invoices and your business. Through our exclusive partnership with

vSecure

Processing

we can provide full Online Invoicing and Reporting Services.


Easy Set-up
Automate and create recurring invoices and charges for credit cards.


Digitize your Invoices
Send digital invoices to view and pay all in one step. With HTML invoicing, clients instantly see all the details and have the ability to click on a button to pay now.


Notifications
Automatically send clients notifications for upcoming and past due invoices, as well as expired or declined credit cards.


Portal
Direct clients to a secure portal to view current or past invoices, access payments, or update credit card and banking information online.


Reporting
Find out who owes you money. Access aging reports, recurring invoices, total invoiced, and a full array of customization options.

Next Day Funding
DFG's next day funding capabilities combined with our payment processing technology means business owners receive deposits the very next day:

Improve cash flow
Operate your business more efficiently
Fund payroll, purchases, or pay bills faster

Amex One Point
Are you ready for Faster Settlement for your AMEX Transactions?
Are you ready for reporting that is easier to reconcile?
Are you ready for ONE statement for AMEX, Visa, MasterCard, and Discover Transactions?
Are you ready for ONE deposit for all your AMEX, Visa, MasterCard, and Discover Transactions?
Membership does have its privileges.
Gift – Loyalty Cards
Exchange paper for plastic. Gifts cards are a fun and convenient way to attract new customers, retain loyalty, and increase brand awareness. DFG provides flexible gift card options for merchants of any size. Customize a gift card program, designate fees, integrate with your existing terminal, and instantly review processing history with online reporting.
Pre-Paid Solutions
Whether it is home phones, prepaid wireless, debit cards, long distance, mobile broadband or check verification.
Your customers are buying prepaid products somewhere. Why shouldn't they buy them from you? Our Fill-in-One Solution will keep them coming back to your store every week while our excellent rates boost your profits!
SEO Services
Move up the rankings, get noticed, enjoy a surge of new business, and have the peace of mind knowing the toughest battle on the internet is being fought for you. Whether you are looking for a new online presence or improving your current web site we can help with:

Social Media Marketing
Reputation Marketing
Traditional and Mobile Websites
Payment Processing
Digital Financial Group's payment processing is fast, easy, and designed to fit the way you do business. We offer secure transactions, speedy funding, promotional payment options, and instant transaction viewing. Our payment processing is ready-to-use with whatever POS, dial terminal, or mobile payment option you choose. Unlike other payment processors that tell you how you can process your payments, with DFG the choice is truly yours to make. Through DFG, you can accept all payment types and card brands ANYTIME, ANYWHERE.